Tuesday morning we went back to the District Donut Sliders and Brew for breakfast and headed over to the Lucy Rose Boutique on Magazine Street. In a couple of days I'll be posting my full review of Lucy Rose and a special coupon code exclusively for my readers, so keep your eyes out!
After we left there we took a walk down Magazine Street. We had a really late breakfast and early dinner reservations, so we skipped lunch and headed over to Jackson Square to walk around some more. The great thing about New Orleans is that you can walk through the same place a hundred times, and you'll see something new every time!
We went back to the room until our reservation at Boucherie. We started off with boudin balls with garlic aioli (after trying the ones at Cochon I was dying to have more!) and hand-cut fries with garlic butter and parmesan reggiano. Both of these were delicious! For our entree we split the Pulled Pork Cake with Potato Confetti and Purple Cabbage Coleslaw. This wasn't my favorite, but I can't complain. The restaurant was really cute and it had a really inviting feel that you don't get many places.
After dinner we had just enough time to catch a movie at tha AMC Clearview Palace 12 in Metairie. We saw Nonstop, the new movie with Liam Neeson playing an air marshall. I was also really excited to see Michelle Dockery playing a flight attendant. I love her in Downton Abbey and it was neat seeing her playing another role. It was such a thriller that had your heart hammering throughout the entire movie and itching to know what would happen next! I would really recommend it to any movie lover.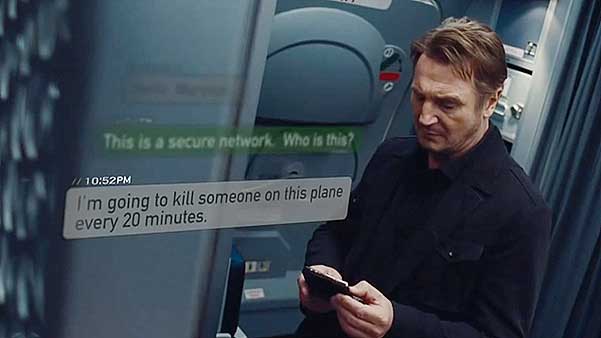 That's it for my New Orleans series! I hope you enjoyed, and if you liked these be sure to drop a comment below and I'll try to do more travel posts! Remember, I'm also doing a post on the Lucy Rose boutique in New Orleans in a couple days to finish things off, so like me on Facebook at facebook.com/chromobeauty to get the update!