I've always tried to avoid following trends because I prefer to create my own unique style sense, but ever so often, there's a trend out there that you just can't ignore. For day eleven of the 12 Day Blogging Challenge, I'm giving you three trends that I just can't hide from.
1. Flannel
I don't know what it is, but I'm obsessed with this trend. I've seen it on so many of my friends, and it seems to be everywhere this season, but I have yet to get any myself since I'm waiting until Black Friday in a few weeks for my next shopping trip! I love the laid-back feel of these shirts that looks awesome for the fall season, and I don't see it going away any time soon.
Hot Topic Black and White Plaid Skull Woven Top
2. Floral
This was a pretty huge trend several years ago, and it's come back in full force these past few months. I'm seeing this on everything, from tops to these fantastic Vans (definitely going on my Christmas list!).
Vans Authentic Slim Sneaker
3. Raglan Sleeves
I have a few of these tops that I've been wearing all the time, and I'm completely obsessed. I just love the relaxed look and unique color combinations for these tops, and you can get them as jackets, sweatshirts, and short and long sleeve tops!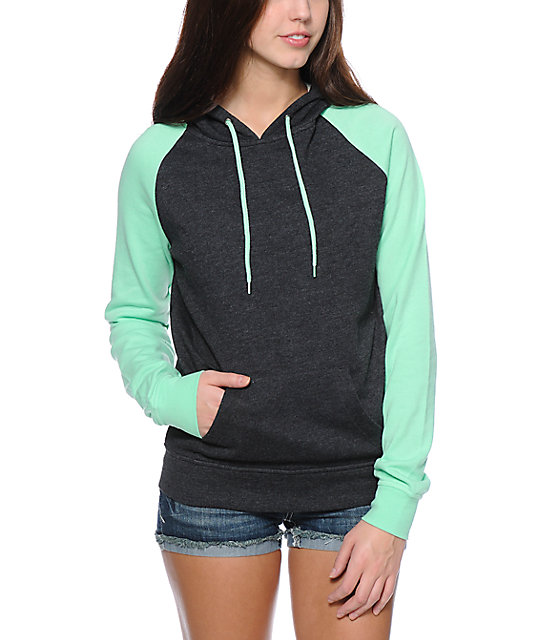 Zumiez Zine Charcoal and Mint Raglan Pullover Hoodie
Those are my favorite three trends I'm seeing right now! What is your favorite trend going around right now and why? Let me know in the comments below! Tomorrow is the last day in my 12 Days of Blogging series, so check back tomorrow for the final addition!